William M. Burke Presidental Award Winners
2021


Dr. Dennis M. Hanno, President
Wheaton College
During his tenure, he has led a transformation of the undergraduate experience at Wheaton College in Massachusetts by focusing on experiential education and guaranteeing every student has access to internship funding. 
Career exploration through experiential education is now part of the experience of every student at Wheaton College. President Hanno introduced the Wheaton Edge, which guarantees that every student will have access to funding to participate in a professional or research-based internship before senior year.
Experiential learning was further integrated into the Wheaton experience with the fall 2020 launch of the Compass Curriculum. Developed by the faculty in a true community-wide effort undertaken during President Hanno's tenure, the curriculum helps students prepare for their post-academic futures by giving them the freedom and flexibility to create their own path to success through personalized advising and professional mentorship. 
President Hanno also led the introduction of social innovation and social entrepreneurship programs into the college's curriculum and co-curricular offerings, empowering students to put their ideas into action and learn from the experience. These programs are complemented by a network of interdisciplinary makerspace labs that have been expanded during his tenure.
2020


Dr. Mary Marcy, President
Dominican University of California

Throughout her distinguished career in higher education leadership, Mary B. Marcy has developed major education reform and diversification initiatives, supported the advancement of faculty and students, introduced innovative programming, and enhanced the reputation and reach of the institutions she has served.
After leading Dominican University of California through nearly a decade of transformation and success, President Marcy has announced her decision to step down at the conclusion of the 2020-2021 academic year. At that time, she will continue her work focused on the future of higher education through an appointment as Visiting Scholar at the Harvard Graduate School of Education, and she will also continue her relationship with Dominican through ongoing availability as she assumes the title of President Emerita.
2019 

Jere Morehead, President
University of Georgia 
Since President Morehead joined the University of Georgia as a professor of legal studies in 1986, he has held both faculty and administrative posts, including that of Senior Vice President for Academic Affairs and Provost, and won multiple teaching awards, including the Josiah Meigs Award—the University of Georgia's highest honor for teaching excellence.  President Morehead championed the creation of the Experiential Learning Requirement that went into effect for all undergraduates with the Class of 2020.  The University of Georgia is now the largest public university in the nation to require its nearly 29,000 undergraduates to engage in experiential learning. 
2018 


Dr. Elizabeth Davis, President
Furman University 
Dr. Davis' efforts are the driving force for improving the quality of a Furman education, by focusing on how experiential education can elevate the education of all Furman students.  It has been noted, that the immense effort you have put into making the Furman Advantage successful, not only by overall university implementation, but also by securing substantial funding in order for all Furman students to have opportunities to participate in The Furman Advantage. Dr. Davis has been instrumental in supporting structural changes that have fostered the expansion and enhancement of experiential learning at Furman.  This includes the creation of a position of the Associate Provost for Engaged learning, which oversees study away, internships, and undergraduate research. - Dr. George C. Shields, Provost and Vice President for Academic Affairs and Dr. Ken Peterson, Dean of Faculty, at Furman 
2017


Dr. Ron Vaughn, President
The University of Tampa
Dr. Vaughn's work is at the forefront of nearly every aspect of his vision and mission for the university, mirroring Bill Burke's passion for experiential learning.  Dr. Vaughn has embraced, demonstrated and nurtured experiential education at The University of Tampa through extensive modeling, support, and leadership to ensure continued success and impactful learning. - Dr. Joseph D. Sclafani, Associate Dean for Teaching and Learning at the University of Tampa 
2016


Dr. Daan Braveman, President
Nazareth College
Dr. Braveman's integration of experiential learning in campus strategic plan, the strengthening of community-campus partnerships, and most importantly, your commitment to providing access to experiential learning opportunities for all students with the implementation of new core curriculum which require all students to participate in experiential learning experiences. - Nuala Boyle, Director of the Center for Civic Engagement at Nazareth College
2015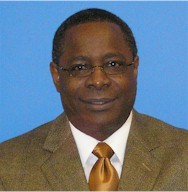 Sidney McPhee, President
Middle Tennessee State University
MTSU and Dr. McPhee have long been recognized as leaders in the state of Tennessee, and have now begun to receive national recognition for their work in experiential education. His work and dedication to increasing the opportunities for all students to engage in experiential learning have long been a source of great pride. -- C. Matthew Little, The University of Alabama in Huntsville

Carol Swayze and Janet McCormick (accepting for Dr. Sidney McPhee) and Dr. Gene Albert
2014

John Bowen, Chancellor
Johnson & Wales University
Bowen's commitment to experiential education extends beyond the walls of Johnson & Wales University. Under Bowen's leadership, the university, and the communities it serves, has flourished in three distinct experiential education areas: internships, community service learning programs, and international education programs. The local impact of the university experiential education programs cannot be fully articulated but the following information provides a sense of the significant influence of his leadership. -- Gregory Lorenz, PhD., Dean of Experiential Education, and Maureen Dumas, VP of Experiential Education & Career Services, Johnson & Wales University

NSEE President Jim Colbert, John Bowen, and Alan Grose, TWC
2013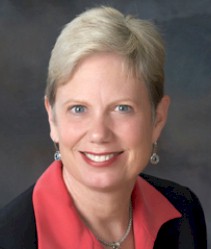 Dr. MaryAnn Baenninger, President
College of St. Benedict

"I confidently declare—without exaggeration—that President Baenninger's leadership has brought about unprecedented change at our colleges….[Her] manner of open and respectful communication, her entrepreneurial spirit and creative ideas, innovative programs she has supported or started, and her extramural activities as a scholar and participant in the national community of academe all reflect her strong belief in the power of transformative experiential learning." -- Marcus Webster, PhD, Dept. of Biology, College of St. Benedict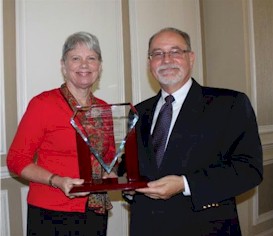 Dr. MaryAnn Baenninger and NSEE President Dr. Ron Kovach, 
2012
 
Dr. Paul Pribbenow, President
Augsburg College
"Dr. Pribbenow is an exceptional leader in the field of experiential education and service learning…Because of the support and innovative ideas of President Pribbenow while he was in Illinois, Campus Compact was able to engage many more Presidents, Faculty, Staff and Students in the persuit of servant leadership and committed citizens….[he] has modeled for college students the values important to Servant Leadership." -- Kathy Engelken, Executive Director of the Illinois Campus Compact


NSEE President Dr. Ron Kovach, TWC Co-Founder Sheila McRevey Burke, Dr. Garry Hesser (accepting for Dr. Paul Pribbenow) and Dr. Gene Albert, Sr. Vice President, TWC
2011

Dr. Steven Kaplan, President
University of New Haven

Dr. Kaplan was recognized for his vision and goal to enhance the academic experience of UNH students by creating and updating a strategic plan that supports a university-wide infrastructure for developing, monitoring and evaluating experiential learning opportunities, most notably, the creation of UNH's Center for Experiential Education.  --Dr. Christie Boronico and Dr. Jeremy Geller, University of New Haven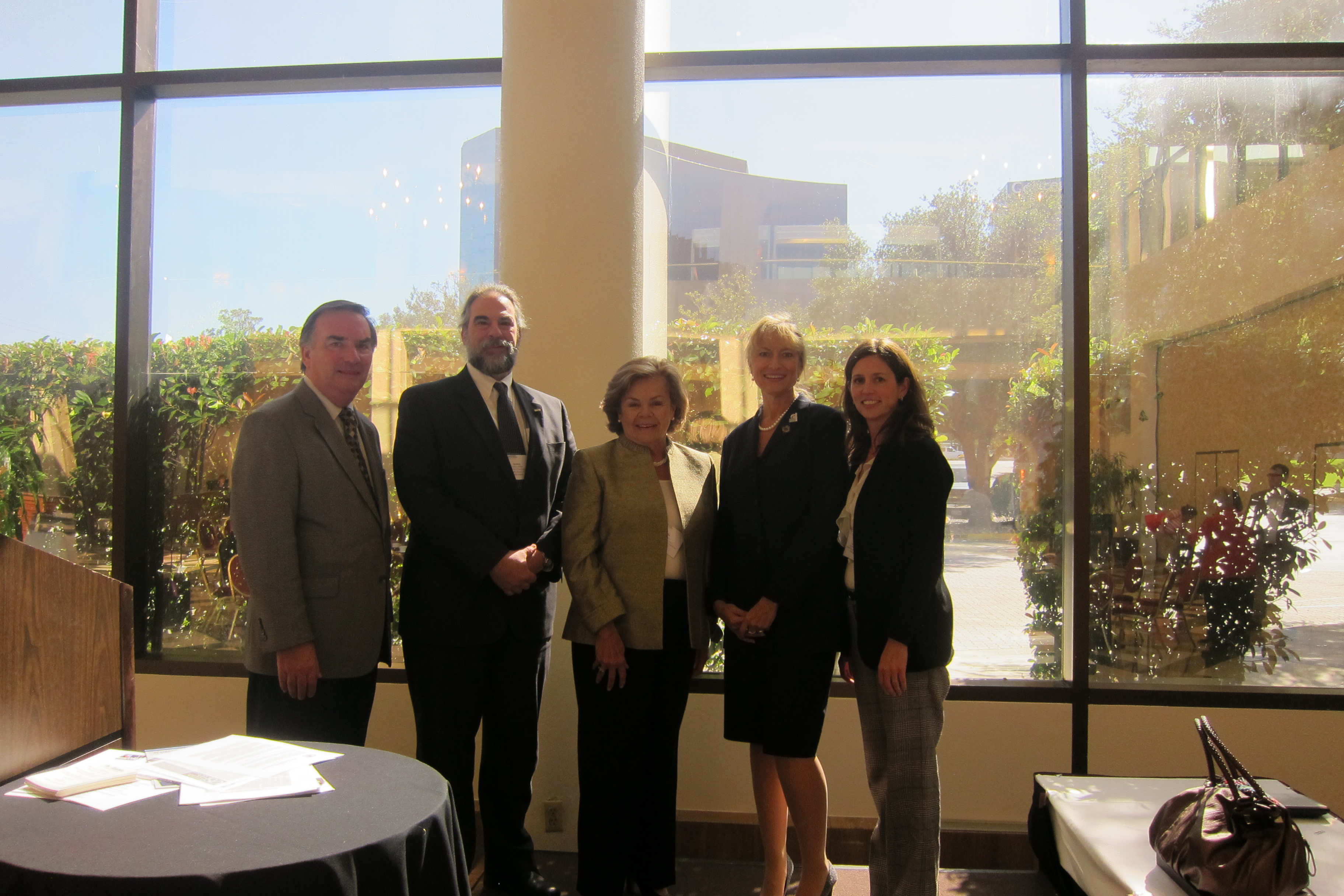 NSEE Past President Dr. Jim Walters, Jeremy Geller, University of New Haven (accepting for Dr. Steven Kaplan), TWC Co-Founder Sheila McRevey Burke, Christy Boronico, University of New Haven (accepting for Dr. Steven Kaplan) and Erika Wurgler, Northwestern Mutual
2010

Dr. Anne B. Kerr, President
Florida Southern College
"Dr. Kerr…has woven engaged learning pedagogies and service learning into the fiber of every academic department and every aspect of our students' college experience. She has built active student engagement into the innovative new curriculum and has made it a way of life on campus for students, faculty, and staff alike…" --Dr. Robert L. Fryer, Jr. '70, Chairman, Florida Southern College Board of Trustees 

TWC Co-Founder Sheila McRevey Burke, Dr. Anne B. Kerr, NSEE Past President Dr. Jim Walters, Dr. Gene Albert, Sr. Vice-President, TWC
2009

Dr. Leo M. Lambert, President
Elon University

"Under Dr. Lambert's leadership, Elon has developed and deepened its experiential programming so that now the hallmark of an Elon education is engaged learning in and out of the classroom…Through his visible position in higher education, he consistently voices the vision, idealism, and values that are foundational to experiential education in the academy."  --Pam Brumbaugh and Pam Kiser, Elon University